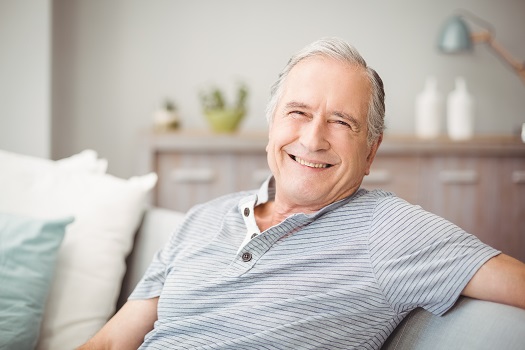 Aging in place gives seniors the opportunity to remain at home as they get older instead of going to a nursing home or assisted living facility. However, it's important for their homes to be as safe as possible. Caregivers can make it easier for their senior loved ones to age in place with the following tips.
Place Items in Easy Reach
Put items your loved one uses often, such as lamps, reading glasses, remote controls, and phones near his or her bed. Placing these items within close reach makes it easier to reach without having to get up, which reduces the risk of falls and ensures seniors have access to these items when caregivers aren't around. 
Aging adults who require assistance with the tasks of daily living can benefit from reliable homecare. Oshkosh, WI, families trust in Home Care Assistance to provide the high-quality care their elderly loved ones need and deserve. Our caregivers are trained to help seniors prevent and manage serious illnesses and encourage them to make healthier decisions as they age.
Keep Important Phone Numbers Handy
Print out a list of important phone numbers your loved one might need, such as those for emergency services, the doctor's office, and family members. Make sure the font is in large print that's easy to read. Place this list near the phone to make it simple for your loved one to use it when needed.
Ensure Lighting Is Adequate
Make sure your loved one has a flashlight nearby in case the power goes out or he or she needs to use it at night. Keep nightlights in the bedroom and the bathroom, and consider putting one in the hallway leading to the bathroom. Check light fixtures on stairs to make sure the bulbs are working and providing adequate light. Consider putting a nightlight in the kitchen as well if your loved one gets up during the night for water.
Remove Tripping Hazards
Falls are a common reason for injuries among seniors, but they can be prevented by eliminating as many tripping hazards as possible. Move cords out of commonly used areas your loved one walks through. Rearrange furniture to ensure a clear path through rooms. If there are area rugs in the home, consider moving them or getting rid of them entirely. These rugs can become tripping hazards for seniors. 
Hiring a professional caregiver is another way to lower your loved one's risk of falls and injuries. Senior home care agencies can be a great boon to seniors. With the help of the caregivers at Home Care Assistance, your aging loved one can lead a happier and healthier life. We offer a revolutionary program called the Balanced Care Method, which encourages seniors to eat nutritious foods, exercise and socialize regularly, and focus on other lifestyle factors that increase life expectancy.
Install Grab Bars
Grab bars reduce the risk of falls in areas that are difficult to move around in, such as bathrooms. Your loved one might have difficulty standing up from the toilet or getting into and out of the shower stall. Install grab bars next to the toilet, in the shower stall, and along longer hallways. Grab bars provide more support in these areas, which helps seniors get around on their own more easily.
Check Assistive Devices
Make sure any assistive devices your loved one uses to get around safely, such as a walker or cane, are in good condition. If these assistive devices are in poor condition, replace them as soon as possible to lower the risk of falls. If your loved one uses a wheelchair, check the wheels and other components to see if any parts need to be replaced.
Certain age-related conditions can make it more challenging for seniors to age in place safely and comfortably, but Oshkosh 24-hour care experts are available around the clock to help seniors manage their health. Whether your loved one is living with dementia or is recovering from a stroke, you can trust in professional live-in caregivers to enhance his or her quality of life. To help your loved one age in place comfortably, call Home Care Assistance at (920) 573-6295 today.